Ben Goldberg


Production Records
Blog :: John Shifflett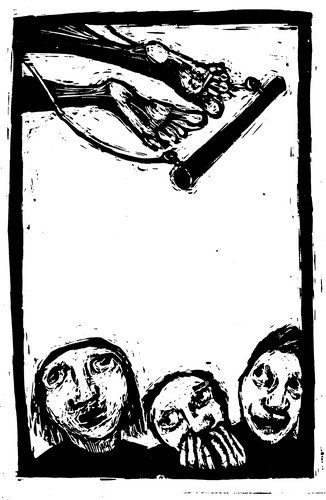 John Shifflett passed away April 28, 2017. You can read Andy Gilbert's obituary in the San Jose Mercury News here. Below are some thoughts I wrote down when I heard the news.
John Shifflett's passing has left a great big hole in my life.
John was a wonderful person -- funny, generous, humble, an astute observer of life's details. He was a hell of a musician. Big Sid Catlett said "I can swing seventeen men with one wire brush and a phone book." You got the feeling John could swing an entire band by just standing still. In a funny way, I didn't really think of John as a bass player; he was just John Shifflett. Sometimes you needed a bass player and sometimes you needed John Shifflett.
He was a master of contrapuntal groove. The melodies he created on the bass were carved out of metal, they were functional objects. You'd be playing a song and you'd be astonished by John's lines -- he had found the inner shape and substance of the song, it sounded perfectly obvious when he played it but you had never known it was there.
I regret John's passing but one thing I don't regret is that whenever we played I tried to tell him all of this, that I loved him and that I learned something new from him every time.
We will really miss John Shifflett.
Back to blog home